Building Inspiring Spaces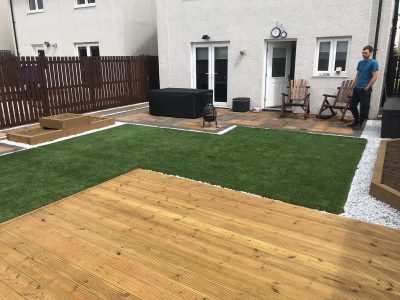 Here at RS Landscaping & Construction we have an absolute passion for attention to detail. Even the smallest job is something we will do just right to keep our customers happy. We entirely rely on word of mouth to drive our business so I'm sure you can imagine we have a lot of happy customers.
Over the years we have built up a large range of services that cover everything from small landscaping jobs to play parks and large construction jobs..
Driveways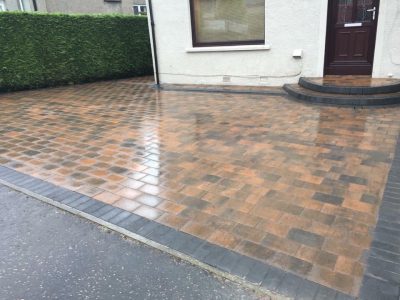 How many driveways have you see that have large dips and humps and basically look like they are about to fall apart any second? Well we've seen them too and that's what inspired us to master the perfect technique to keep the driveways we do in excellent condition for as long as possible. It's not the easiest job to make mono blocking last for years, especially with the winters we get in Scotland but we've been doing it for many years now and you can trust us to do it just right for you.
Fencing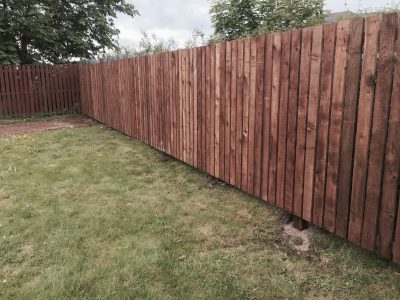 Those dreaded winter storms we have been getting worse over the last few years and  have meant a lot of blown over fences. Poor maintenance, cheap wood and bad workmanship have meant that even relatively new fences have been blown over!
With us you do not need to worry about that, even with the humble fence we go that extra mile to make sure the fence posts have rock solid foundations.
We can source various qualities of wood but honestly spend a few pounds more and you will end up a fence that will last years longer.
Landscaping
We love that first moment when we look out at an empty garden with a client and start to make plans on how it could look. It's not just about bricks and paint for us, it's about adding a new part to your life, a new living area, just something to make your life a little better.
The whole process of working with you is something we are passionate about, we always listen carefully and with you come up with the perfect plan to transform your garden. We have done large commercial projects down to fixing doorsteps so whatever it is you want done you can feel confident in asking us for a quote or just for some advice.
Do You Have A Construction Project We Can Help With?