Mono Blocking – Driveways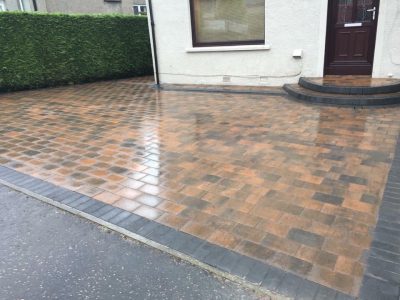 How many driveways have you see that have large dips and humps and basically look like they are about to fall apart any second? Well we've seen them too and that's what inspired us to master the perfect technique to keep the driveways we do in excellent condition for as long as possible.
It's not the easiest job to make mono blocking last for years, especially with the winters we get in Scotland, but we've been doing it for many years now and you can trust RS Landscaping & Construction to do it just right for you.
Whatever your mono blocking or driveway project, please give RS Landscaping & Construction a call for advice or a quote on 07786 370214 – we love to chat!
Do You Have A Mono Blocking Or Driveway Project We Can Help With?